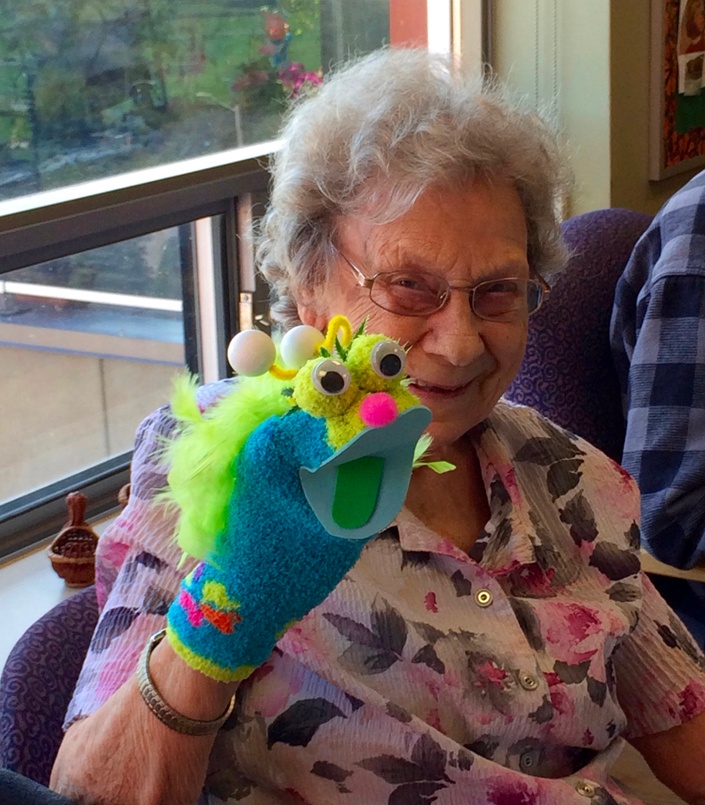 Puppet Rx: Medicine For the Caregiver's Soul
Are you struggling to maintain or develop a more positive relationship with the people you provide care for?

If so, congratulations to you for your love and compassion towards a person in your life who really needs it. Relationships are super important at all times, but when the dynamics of a relationship are a moving target due to changes in cognitive function, loss of independence, or effects of medication and treatment, it's not unusual to feel frustrated, guilty, emotionally drained, angry, sad or worn out. In a word - overwhelmed.
Hi! I'm Shelley King, the Creator of Puppet Rx: Medicine for the Caregivers Soul (and the people you're caring for!). In Puppet Rx, you'll walk away with a toolbox full of strategies, activities, resources and lots of creative fun to strengthen your relationships with the people you care for. In the course, you'll explore personal life stories with the person you provide care to, and honour those stories through art-making & puppetry. Most importantly, you'll have the tools to create so many moments of joy - every day - and that's the best medicine of all.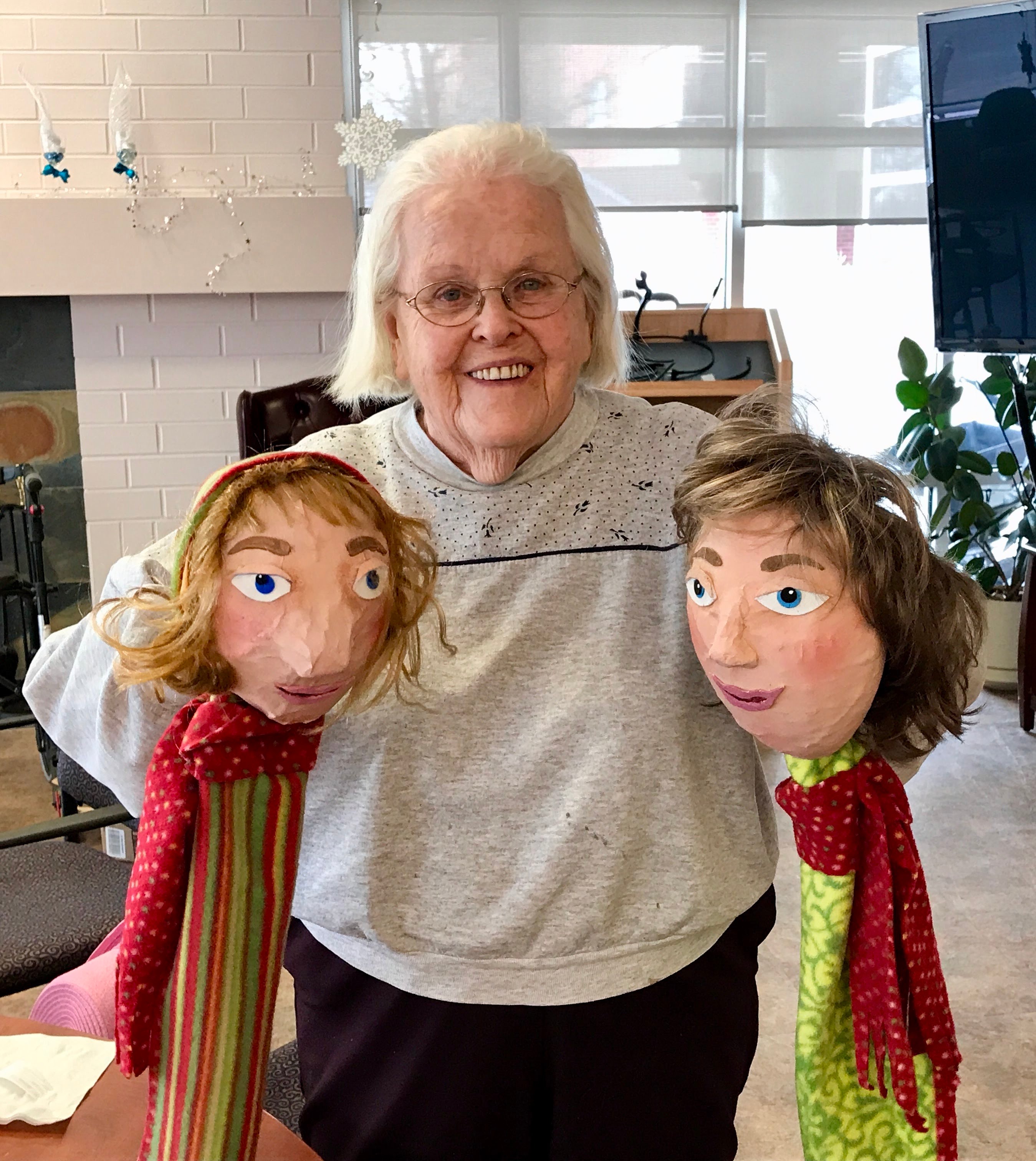 Handling the Overwhelm
I know it can be hard to keep up with so much change, while being thrown into new (and oftentimes demanding) situations. When you have a person (or people) in your life requiring around the clock care, emotions run high, burnout becomes a greater threat, relationships with family members can become strained, and you somehow have to continue to meet all of life's other demands and commitments.
The good news is - there are many ways you can feed your own heart & soul while building a joyful, more meaningful relationship with your loved one or client living in Long Term Care, Palliative Care, or needing extra supports at home. I look forward to showing you tools and strategies that are fun, creative, playful and engaging that can turn your emotional overwhelm into joyful memories and meaningful connection for you, your loved one or client, and even family members and friends! Oh! Did I mention that with puppets, you can achieve all of this and more? Keep scrolling down the page to learn more and don't hesitate to contact me with your questions. I look forward to connecting with you real soon.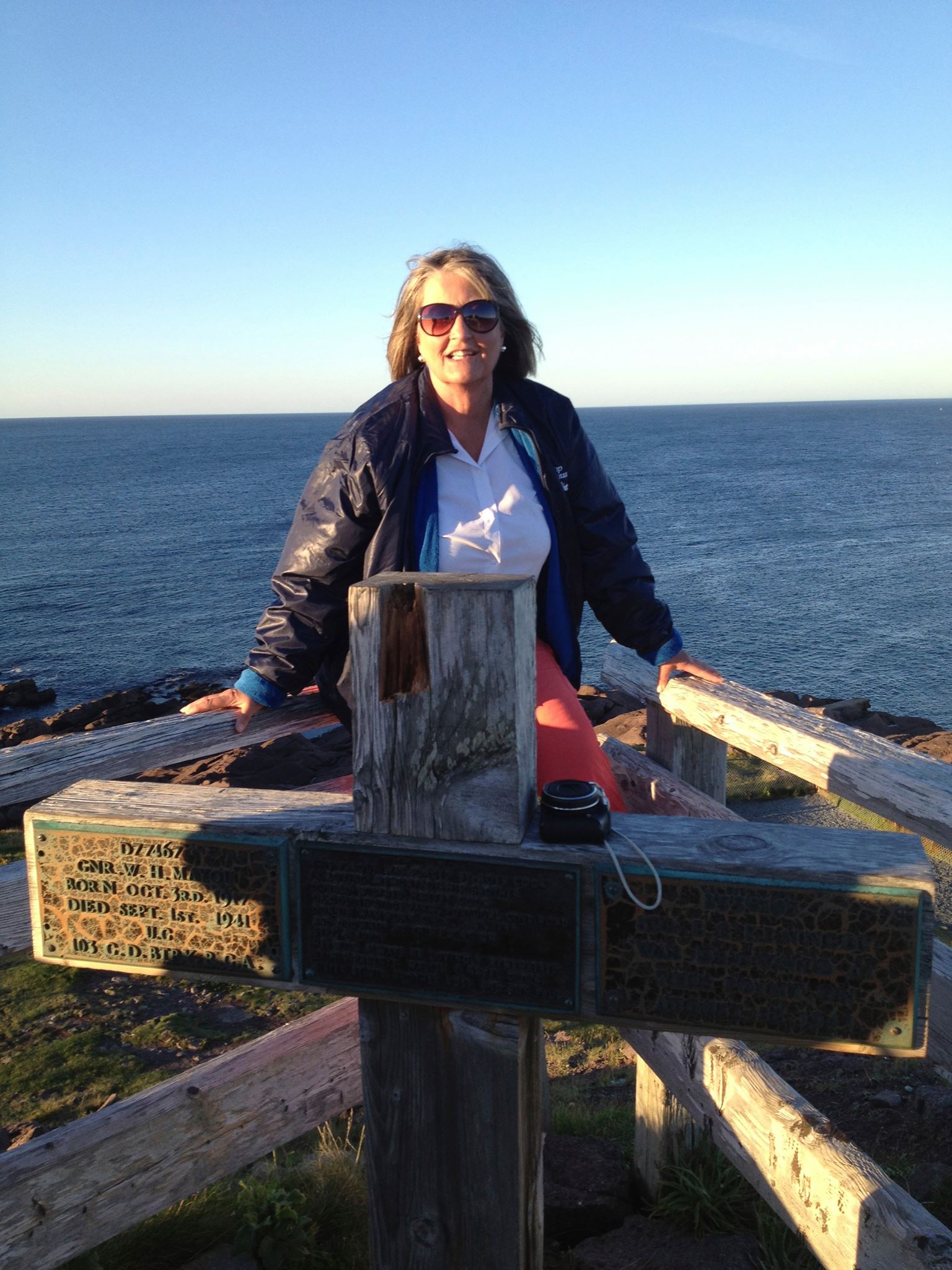 "Thank you, Shelley, for giving such a fun and informative workshop. Everyone thoroughly enjoyed it and came away with additional tools & ideas to help in both our work as caregivers and personal lives. Your ideas and encouragement boosted everyone's confidence and unleashed their artistic side . We all had such a blast !"
- Marna E. Martin, Owner of Trafalgar Personell
Puppet Rx - What is that?

Puppeteria is excited to introduce "Puppet Rx: Medicine for the Caregiver's Soul" for care-givers and family members of people living in a Long Term Care Home, Palliative Care or requiring around-the-clock support. This self-paced, online course contains 2 modules (and some exciting bonus material) of creative and effective fun and learning, to move you from feelings of frustration, worry, guilt, and helplessness; to joy, reduced stress and greater connection.
Each module is offered in an on-line video format with activities designed to build positive relationships, reduce stress, and to tap into the creative and playful outlet of puppetry to help bring balance and new meaning to your life and the life of your loved one or client.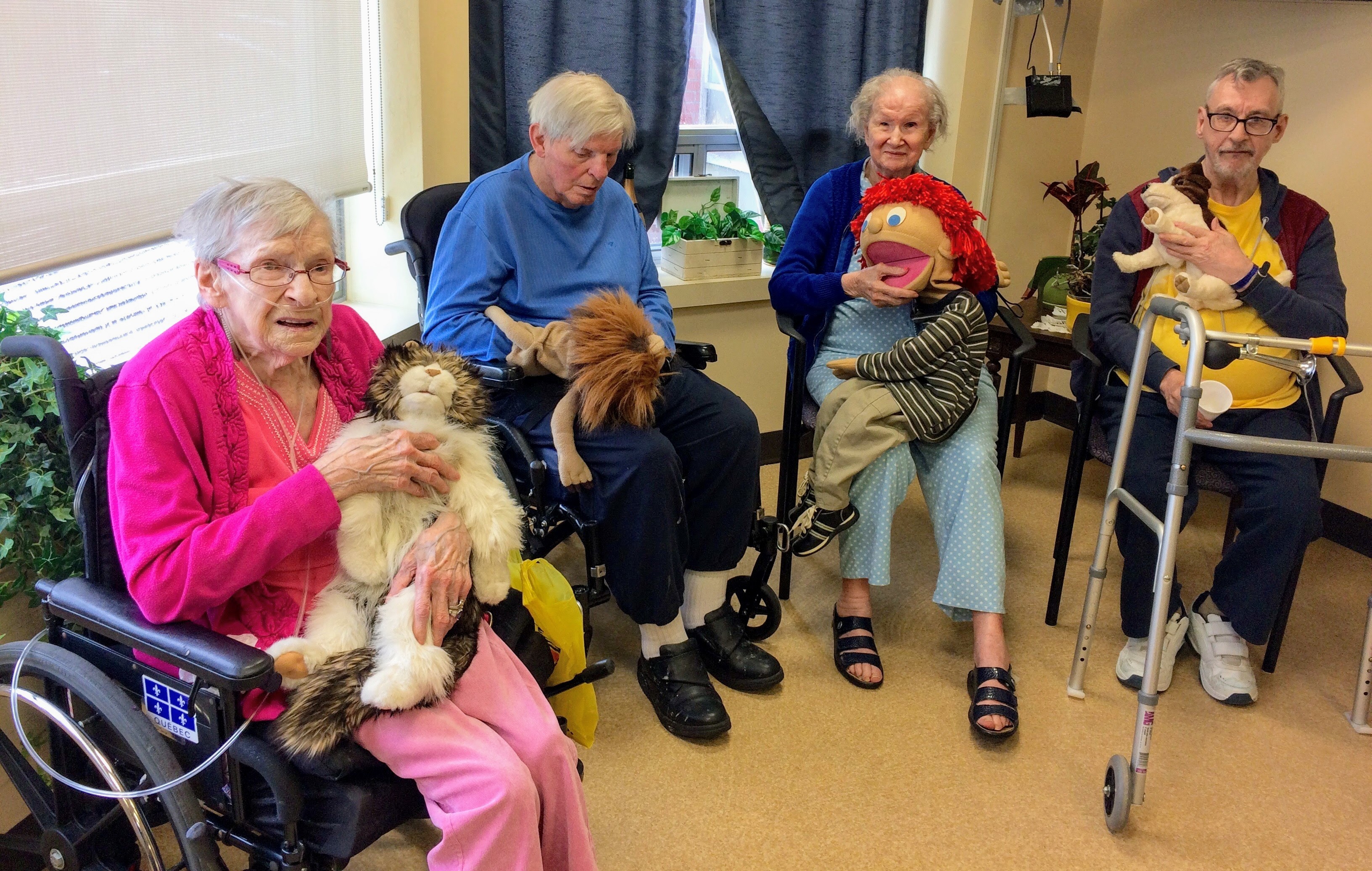 When Does the Course Begin?
Fast Action BONUS - August 30, 2018 - FOR THE FIRST 100 PEOPLE TO REGISTER
Module 1 Release

- September 10, 2018
Module 2 Release

- September 17, 2018
Using Photos & Videos BONUS Release

- September 24, 2018
What You Will Learn
Fast Action BONUS:
For the first 100 students to register, you will receive the FAST ACTION BONUS MODULE, "Including Family Members in the Creativity and Fun"

The FAST ACTION BONUS MODULE gives you early access to a full Module of creativity and fun to share with the other people involved in the support of your client or loved one. You will:
build on and learn from each other's experiences

be on the "same page" as a team

provide emotional support and encouragement to one other.
You will receive:
a "Work as a Team" planning template

a "Make Your Own Self-Puppet" instruction video tutorial to get the ball rolling
Module #1: Your Changing Relationship

From the time your loved one begins to lose their independence, your relationship with that person will begin to change. Deteriorating health and possible memory loss, creates new challenges to the person with the diagnosis, and your relationship becomes more uncertain, challenging and unfamiliar.
In this module, you'll lay the foundation of a "shared journey" built on empathy, creativity, a sense of playfulness and greater connection.
You'll explore the importance and power of personal stories and how to use stories to honour your loved one and build greater understanding.
In this action packed module, you will receive:
a step-by-step video walk-through of how to use personal stories as the springboard to build a strong, creative, and more playful approach to navigate the "journey of change" you will be experiencing together.
a "Dig Deeper" Check-list of ways to recognize opportunities to learn more about your loved one's stories and keep the conversation growing.
a "Heads Up" sheet to help prevent possible "mistakes" that can hurt your relationship and the experience of creating together
"Reflection Sheets" for building on successes and learning from what didn't work so well. Everything is a valuable learning experience!
Module #2: Bringing Stories to Life Through Puppetry
Even if you or your loved one have never made or used a puppet before, introducing puppetry into your shared creative journey, is magical and powerful! Puppets by nature are very engaging and the art of puppetry can easily overlap with interests and skills in many other creative modalities. Puppets are natural conversationalists and have a gift for asking and answering questions, introducing new perspectives, and bringing stories to life in a way that is entirely unique, fun & playful!
"Self puppets" will open new doors to exploring memories, sharing stories, honouring accomplishments and creating many moments of joy.
You will explore a variety of ways to bring the puppets to life through performance techniques that are simple, fun, and safe.
In Module #2, you will receive:
"Puppet Potpourri", a fully illustrated, printable guide on how to make a wide variety of different kinds of puppets,
a "Props & Sets" idea sheet for making props and creating sets to further enhance the stories of your loved one,
The "Shadows, Fingers and Rods, Oh My!" video tutorial is designed to include your loved one in the decision making process of:

choosing the kinds of puppets that work well for the way they want their story to be told. Shadow puppetry, hand puppets, rod puppets and finger puppets are included as some of the creative options.

what settings to create for each part of the story (or stories). Wheelchair stages, artful crankies, and "toy puppet theatre" are introduced for your consideration.

how music can be incorporated into storytelling with puppets.

involving others in the puppetry fun!
We have 2 additional BONUSES for you!
"Using Photos & Video in Puppet Rx" takes you through step-by-step instructions on using your cell phone for photos & video to:
capture the process of creating together to share with your loved one or client and other members of the "team"

spark new ideas through your observations of verbal communication and body language

build on your skills as a puppeteer.
You'll learn ways to be discrete with the camera and to get family members involved by:
helping with the photography & filming

editing the footage

adding music.
You will also receive:
"Which buttons do I push?", a video tutorial for filming, editing & storing your video clips
"Cell Phone Photography" Cheat Sheet of short cuts, features, and resources to increase your confidence in documenting, sharing, and honouring the work you are doing with your loved one or client.
Immediate Access Bonus: The "Puppet Rx" Private FaceBook Group is a community of people, who like you, are taking this program and working through their own challenges as a caregiver while learning the "Puppet Rx" strategies. Not only will you be able to support one another, but you will have direct access to Shelley so you can:

ask questions

share ideas

let Shelley know how things are going.
Shelley will check in several times a week to make sure she doesn't miss a post.
Weekly Studio Hours on FaceBook Live: Once a week, Shelley will go on FaceBook Live to connect with you in "real time", to answer your questions, coach you on any challenges you're facing with Puppet Rx, and share ideas. All FaceBook Live sessions will be recorded and archived for access at any time.
Your Instructor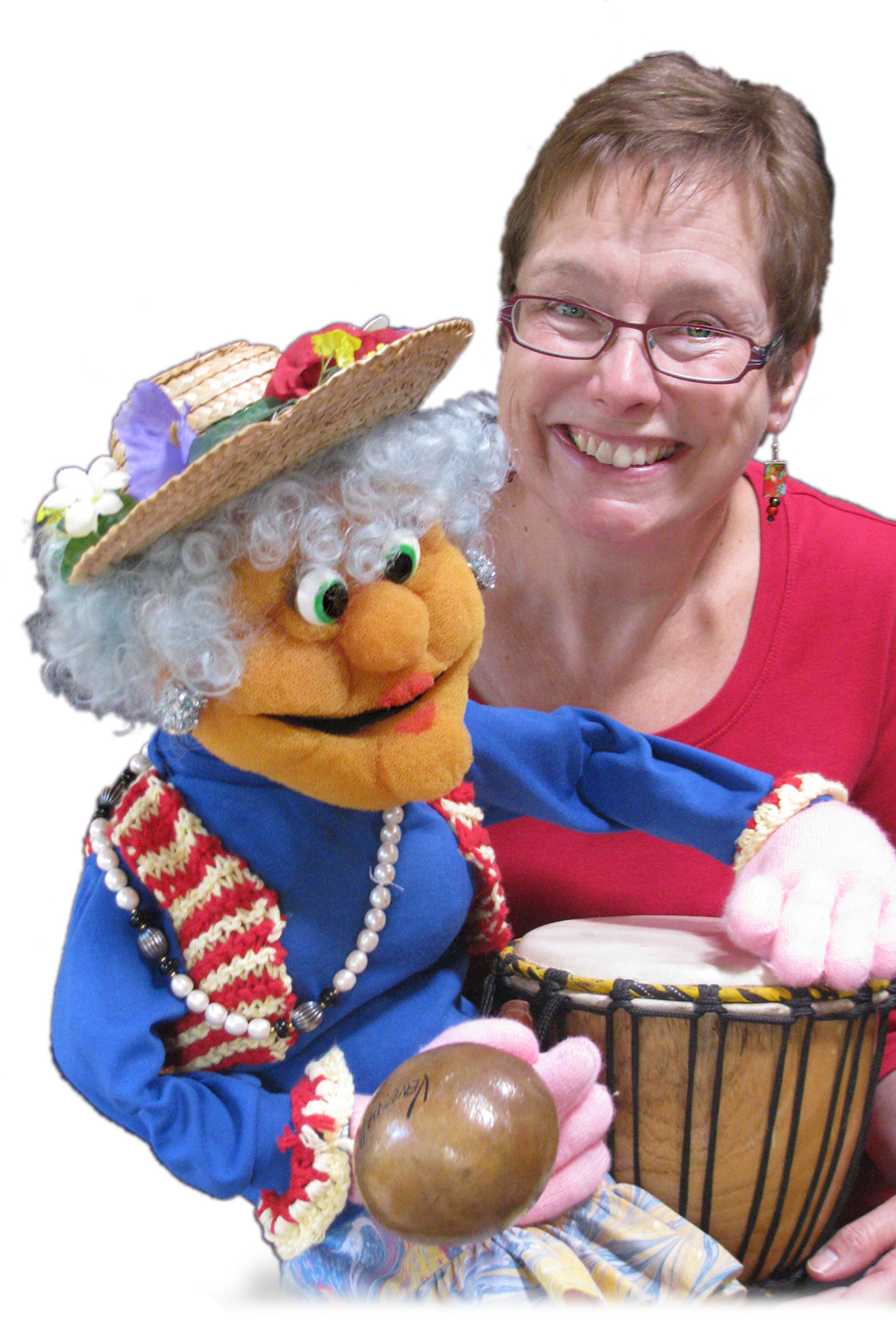 Hi! I'm Shelley King, the Founder & Chief Executive Puppeteer of Puppeteria. Like so many people with aging and ailing parents, I spent a lot of time visiting my mom in her hospital room as she continued to deteriorate physically, mentally and emotionally, with less and less hope of recovery. I was at a loss as to how to create joyful and meaningful ways to spend time together. My visits left me feeling stressed, upset, frustrated, worried, sad and helpless. I also felt guilty that I couldn't do more for her.
It wasn't until after her death, 15 years ago, that I discovered the joy and connection that results from the use of expressive arts, puppetry and storytelling with people of all ages and abilities. In the decade following my mom's death, I completed my university diploma in social work (as an adult learner), earned a university certificate in family supports, completed my post-graduate training as an expressive arts facilitator, and studied & practiced puppetry arts. Since then I have put my skills and experience to work with many vulnerable people - some with developmental disabilities, some with mental health challenges, some who are survivors of abuse, and some who are living in Long Term Care. Regardless of age, ability, or any other circumstance, the use of puppetry and expressive arts have proven to be two of the most powerful tools for building relationships, augmenting communication, problem-solving, storytelling, educating, healing and simply having fun and playing. It is the answer I had been looking for all those years ago with my mom.
In 2013, I started my own business, Puppeteria, to share the magic and power of using puppetry with others. I have worked with hundreds of clients directly, and coached many care-givers, social workers, and educators on how to use puppetry and expressive arts in their professional practices. Now - I'm very excited to be expanding my reach world-wide, through on-line webinars and courses.
My motivation in creating this course, is to share with you the strategies, tools and processes I have developed, learned, and implemented so your journey as a care-giver or family member of a person needing full-time support, is more creative, playful, and engaging (for you both), while emotionally supporting your loved one or client to share their stories, and create new memories of joy in the time you have together.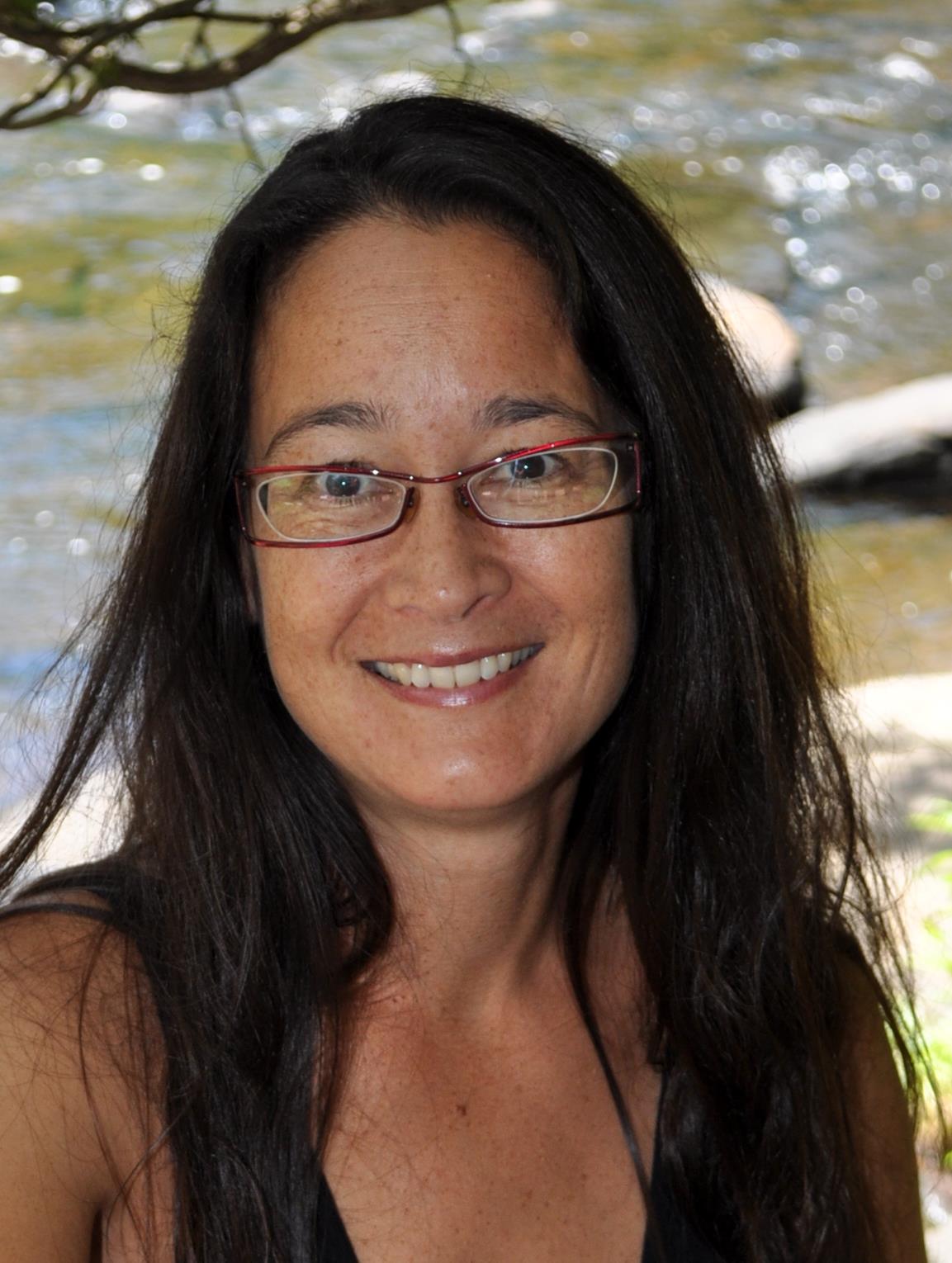 "Shelley King embodies Play, Fun and Laughter while giving people the tools to navigate difficult times and emotions safely and creatively!! Her Puppeteria workshops and services inspire the imagination while gently helping participants bring out their true Inner Child. For healthier individuals, families and organizations alike, Shelley King and Puppeteria are a must!"
Cynthia Mitchell
Life Coach, Educator, Speaker
Frequently Asked Questions
When will I have access to the course materials?
You'll have access to your Early Bird Bonus just a couple of hours after registering! Your bonus, "Including Family Members and Team Members in the Creativity and Fun", will give you some time to share this module with family members or coworkers who are interested in being a part of your Puppet Rx journey. There are many ways to involve other people that help to strengthen relationships and add to the joy of the Puppet Rx experience. Access to the Private "Puppet Rx" Facebook group will also be available to you immediately so you can meet your fellow students, introduce yourself and let me know what is on your mind. The Course Modules and the other bonus becomes available on May 28, 2018.
How much time will I need to set aside to go through the program?
Everyone has different demands on their time, so this course is entirely self-paced, meaning you can take as much or as little time as you like. It's beneficial to schedule the time you want to take, so other things don't continually "bump" your good intentions to later dates. Once the process of creating puppets and learning stories with your loved one or client has begun, you'll want to keep up the momentum and enjoy the ride.
Do you offer any refunds or guarantees?
You betcha! Puppeteria offers creative, high quality courses, based on years of experience and research. If you are dissatisfied with the content, we will refund your tuition 100%, within the first 30 days. We won't even make you talk to any grumpy puppets - just send us an email.
How long do I have access to this course?
FOREVER! As we update content, resources and activities for this course, you'll receive access to all of that as well.
What format is used for the course content delivery?
The course includes Videos, Worksheets, Activity Sheets, live Question & Answer sessions, and access to a private FaceBook Group to ask questions, share successes, bounce around ideas and give feedback to fellow students! Shelley will check in throughout the week to stay on top of answering questions and providing guidance.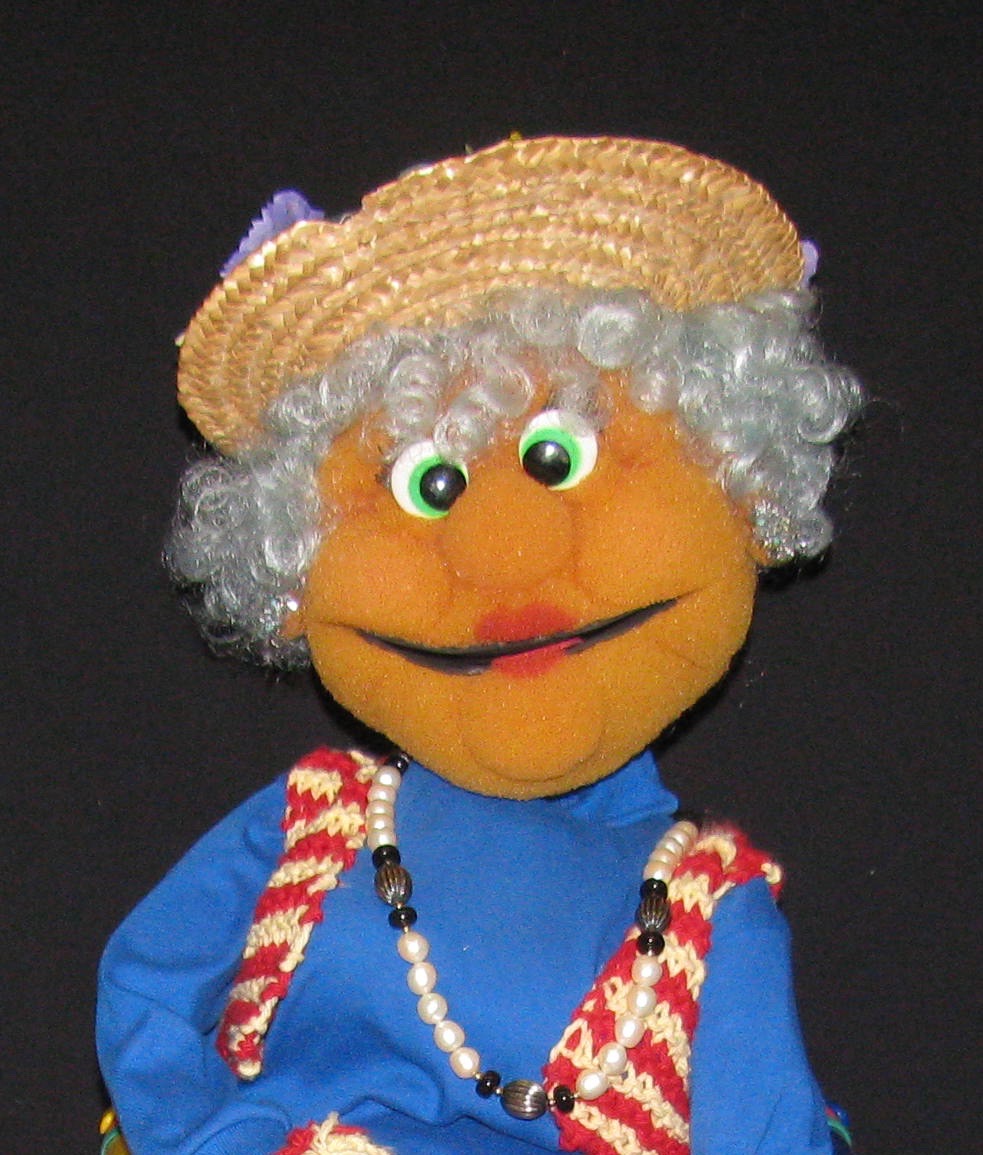 "Puppets and people make an ideal partnership! Shelley King's puppetry programs at Puppeteria have brought so much joy to people of all ages and abilities. It's wonderful to watch their faces light up when there is a puppet in the room."
- Dot, the wise woman
What Happens Next?
Your "Puppetry Rx" experience starts as soon as you click the "Get Started Now" button above. Once you click the button, you'll be taken to our secure checkout. After your registration is complete, you'll be sent an email receipt followed by an email welcoming you into the program and providing you with your login information to your course portal.
At the time of registration, you'll receive a link to the "Puppet Rx" Private FaceBook group, where you can introduce yourself and get to know your classmates. I'll be checking in daily to answer questions and participate in the conversations.
If you're one of the first 100 people to register, you'll be sent an email with a link to your fast action bonus, "Including Family Members in the Creativity and Fun". You'll be able to get started on the Fast Action Bonus Module right away!
The course opens on Monday, May 28, 2018. It is self-paced, so you can work through the modules and bonus material at your own speed. You have life-time access and will receive any updates to the course as they happen.
Please check out the Q&A Section, but let me know if you have any questions that aren't answered there. I can be reached by email at [email protected] or by phone or text at 705-957-9030.
I look forward to meeting you soon!
Creatively Yours,
Shelley